Seamstresses being trained in Newburgh for tech startup Zielwear
Posted in Manufacturing | Last Updated April 6, 2020
Lisa Anderson, pattern maker at The Accelerator, works with students at 605 Broadway, Zielwear's new micro-factory location
Tech startup Zielwear trains seamstresses in Newburgh
Tech Entrepreneur and innovator Marlene Vogelaar made business history with Shapeways, the tech startup company she helped co-found.
Currently one of the leading 3D printing service and marketplaces, Marlene's company revolutionized the 3D industry.
Shapeways democratized access to 3D printing offering an easy, upload-to-print platform giving access to 3D printing to designers, entrepreneurs, and business owners, alike.
Marlene, an industrial engineer with a management background, understands processes as well as emerging tech trends.
She also understands that the modern consumer wants what she wants, when she wants it.  And, in a competitive market, Marlene believes in giving her access to it!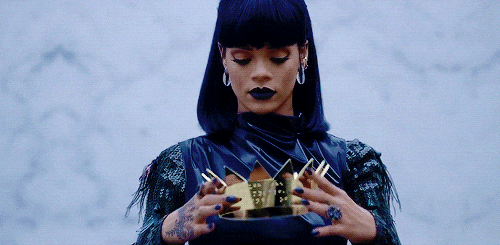 When fans see Rhi-Rhi in something new, they don't want to wait to get it. 
As an example, when Rhianna wears something her fans want the look now, not in 24 months. By then, the trend is passe. Merchandise coming from China takes a long time to get here.
Marlene gets it which is why she's structured  Zielwear to be an on-demand fashion manufacturer making and sourcing locally.
Luckily for Newburgh and the Hudson Valley, Marlene has agreed to locate Zielwear's on-demand mini factory at 605 Broadway, Newburgh, N.Y. where it is sure to make manufacturing history. 
This is an exciting win for the Orange County Accelerator, powered by the I.D.A., as their vision of a fashion production cluster in the Hudson Valley is beginning to look more and more like a reality.
It's also a big win for
T-SEC. 
 T-SEC is an economic development agency that shares space at the Accelerator's headquarters in New Windsor, N.Y. and serves as
The Accelerator's
 equipment-funding partner.
Lots of seamstresses needed!
The good news for Newburgh and Orange County is Zielwear needs seamstresses, lots of them.
This October, The Accelerator's pattern-making maven,
Lisa Anderson
, began working with Melanie Schouten, the Program Director at the Accelerator.
They set out to find and train sewers for consideration for a job with Zielwear.
Once a promising group was found, classes on sewing machines located at 605 Broadway began.
Those chosen to participate will be taught the techniques necessary for production of the active wear Zielwear will offer its customers.
One such candidate is Chaharry Faisol.  Chaharry is a Newburgh resident and N.F.A. graduate.
She is well known in the community and when a post about the training program showed up on Facebook, friends tagged her and told her to check it out.
We recently spoke to Chaharry who explained to us her passion for fashion. She attends
Fashion Week
each year, and heads to the garment district each month to select fabrics from suppliers in New York City.
Chaharry has her own label, Forever Bougie Lifestyle, and an
Instagram
following she is hoping to leverage into a business.
She attended a marketing program in Philadelphia after graduating from high school, but emerged into the business world in 2008, not exactly the best time to get a job.
Since then, she has worked as a manager in retail, but has had a side hustle making custom outfits for people.
Her work is well received, and, encouraged, she has already begun lining clients up for outfits for Prom 2019.
Chaharry does all the design and sewing work for her creations herself, which you can see on her Insta feed linked above.
In the meantime, Lisa Anderson is working with Chaharry and a few other women from the Newburgh area to train them so they are prepared for their interview with Zielwear after the four-week intensive course on specific sewing techniques concludes.
(Follow us on Instagram, so you can see our stories!).
If all goes well, a position at 605 Broadway will be awarded to those who are found to be qualified.
And, who knows, Chaharry may just be opening her own micro, on-demand fashion production factory one day in the not too distant future.
Good luck ladies! We are excited for you and for Newburgh!
Marlene Vogelaar tech innovator and owner of Zielwear